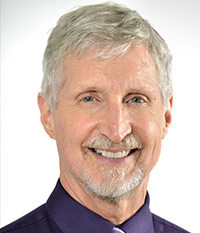 Bob Finlay
Bob Finlay is a Registered Family Therapist and Registered Clinical Counsellor and has practiced for over 40 years. He has been a Family Law Mediator for 20 years, a Child Protection mediator for 10 years and a Parenting Coordinator for 10 years. He conducts Guardianship and Parenting Evaluations as well as Views of the Child Reports pursuant to Section 211 of the Family Law Act. He specializes in reunification counselling for families experiencing child resistance to visitation as a result of estrangement or alienation. Bob has been qualified several times as an Expert Witness in the Supreme Court of BC.
---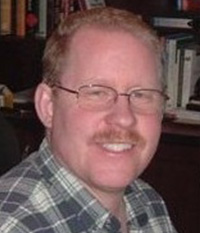 Gerry Bock
When human beings experience trauma or severe life stressors, especially in our family life, it is not uncommon for life to unravel in unexpected ways. All too often, choices made in challenging times, lead to unintended frustration and more crisis.
My passion is to bring time tested strategies for healing to people who have been through a traumatic and or stressful experience. I help my clients, including children, adults and families, to find healthy ways to strengthen their relationships so they can emerge from conflict to reclaim a more peaceful, enjoyable and engaged family experience.
I know that no one approach is the right one for every individual or for every family. With my extensive training, and experience in over 30 years, I have a wide range of approaches available to working with trauma, anxiety and conflict within families.
I am trained as a Trauma and Child Specialist and I have extensive skills in Assessment, Report Writing, Parent Alienation, Mediation, and Co-Parent Coaching. I am currently serving as Team Leader in Family Reunification. 
Registered as a Clinical Counsellor, and Qualified as a Parent Coordinator, my educational background includes a M.A. in Counseling Psychology and a B.A. in Psychology, and Business.
---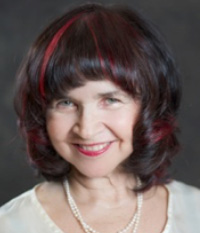 Ellen Shapiro
Ellen is a Registered Clinical Counsellor working in the counselling field since 1988. She is certified in Conflict Resolution and has extensive background in child development from her previous career in Early Childhood Education.
Ellen has worked for many years in the area of family transitions with children, adults and families. She is experienced in mediation, separation and reconciliation counselling, consultations for parents regarding their children's needs, and post-separation parenting counselling. Ellen has a commitment to bringing children's and teen's voices into family changes. Strengthening family relationships and communication as the family changes is a focus of her work.
Ellen's many professional interests include the relationship between body, mind and emotions. She brings a holistic approach to her work supported by her certifications in Integrative Body Psychotherapy, and EMDR.
She has been a long time instructor in Continuing Legal Education's Family Mediation program, and taught in the Justice Institute's Couple and Family Therapy and Family Mediation programs. She works in the Collaborative process as a Coach and Child Specialist.
---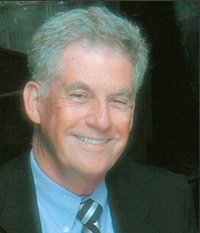 Robert Colby, R. Psych
Robert Colby is a Registered Psychologist with over 50 years of experience in the field of marital and family dynamics. Intervention is provided to couples from premarital to post separation and divorce. Couples are helped with communication breakdown both during the relationship and post separation. A primary focus is on the effects of family disintegration on children and facilitating a process to benefit the children's status. Trained as a Mediator, intervention services are provided by agreement or by Court Order. Opinion is provided to the Court for the child's best interest and needs when required. In addition services facilitate parental communication and problem solving to structure an agreement in a non-litigious process.
The primary focus of his work is for the well-being of children. Parental education deals with children's needs regarding the effects of marital breakup. Psychological services assist in bringing children's concerns, views and needs to the awareness of parents to assist in securing the child's well-being.
Services that are provided for ex-partners to focus on the development of skills that allow for ongoing communication on issues in dispute. Individual parents are assisted with the emotional turmoil of relationship split up. Assistance is provided in dealing with the process of litigation and dealing with depression, anger, and frustration. Coaching assists clients in focusing on the process of preparing documents, attending Discovery, and dealing with lawyers. Coping skills are facilitated to deal with the demands, misinterpretations and frustrations of the ex-partner. Parties are assisted in addressing their fears and concerns in relation to the children in this process. They are facilitated in assuring that their input is expressed. The client is assisted in keeping focus and involvement in the process. Working as a team with all family members facilitates the relevant issues are addressed in an integrated manner allowing for all parties to participate.
---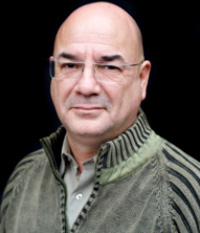 Mark Smith
Mark is Family Therapist who works with individuals, couples and families from a family systems perspective. He's been in practice since 1988.
Mark's interest lies in looking at how families function. This includes what makes for the healthy functioning of families and the part each family member plays. Divorce is a family life transition like marriage and other transitions. Most often transitions goes smoothly and sometimes people get stuck. Mark's practice is to help get perspective on what contributes to the stuckness and making changes to move forward.
Along with his general therapy practice Mark's been involved with divorce related issues since 2002 when he was trained in a collaborative approach to divorce. He's a former Co-Chair of Collaborative Divorce Vancouver. Mark also trained as a Parenting Coordinator in 2007.
---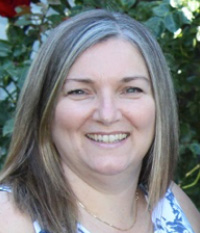 Michele Maurer
We are all born with a potential we hope to fully realize. As parents, we yearn for our children to do the same. Developing our full potential requires consistent, dependable, sustained relationship with caring adults. When parents separate or divorce, children rely on the adults to make sense of and accommodate their developmental needs in this context. Children also rely on the adults in their lives to protect them from that which is not their burden to bear. Children of separation and divorce can still thrive when the adults responsible for them understand and provide what they need. Without this protection, the developing brain will make sacrifices so that the child or teen can continue to function, but this comes at a cost. Working with Michele, parents (and their children) will benefit from a deeper understanding of the science of relationship, the brain and human development as well as how to restore and nurture the unfolding of potential. 

Michele Maurer is an experienced and compassionate counsellor with more than 30 years experience working with children, couples and families. Michele completed her Bachelor of Social Work degree at the University of Calgary (1987), focusing on family work from early in her career. Michele continued her studies with her master's degree in Couple and Family Therapy at the University of Guelph (1997). She works from a relationship-based developmental perspective. Michele is a Registered Clinical Counsellor, a Registered Social Worker and a Registered Marriage and Family Therapist.  Michele works as a couple and family therapist and parent consultant in Langley, BC.
---
James Logan
James has provided service in private practice, as a Registered Clinical Counsellor since 1989. As a Family Counsellor he works with individuals, couples, siblings and families, specializing in work with young children and others through expressive therapy. He has provided Outreach Counselling for over 40 years in clients' homes, communities, and the great outdoors.
James guides clients through family life situations including blended families, separation, divorce, adoption, and children returning from being in care of family members or foster care.  He is well experienced in working with a variety of cultures, and family members with special needs.  Leading parents to build on children, James works in a manner that respects the roles of co-parents, extended and maintain relationships with, and for their family, step parents and siblings.  James is highly skilled in trauma counselling, parenting education and family coaching. The result for clients, is that he anticipates and manages upsets or undesirable behaviours, in a preventative manner, creating an encouraging environment for clients to express themselves while preserving safety. 
James has trained as a Parenting Coordinator and enjoys working on a team to provide Reunification counselling. This involves intense weekends or day sessions, and activities where parents can demonstrate care for and support of their children, utilizing the facilitation offered by our network of skilled practitioners. The process creates an environment to reunify distanced relationships and create the potential for new opportunities to connect in a desired manner. James' motivation is to discover and facilitate what is in the children's best interest.
---